The X-Finders welcomes all children to come for a great time of songs, dance, crafts and games! Make new friends and learn valuable life skills through age-appropriate programmes.
There will be station games and prizes to be won!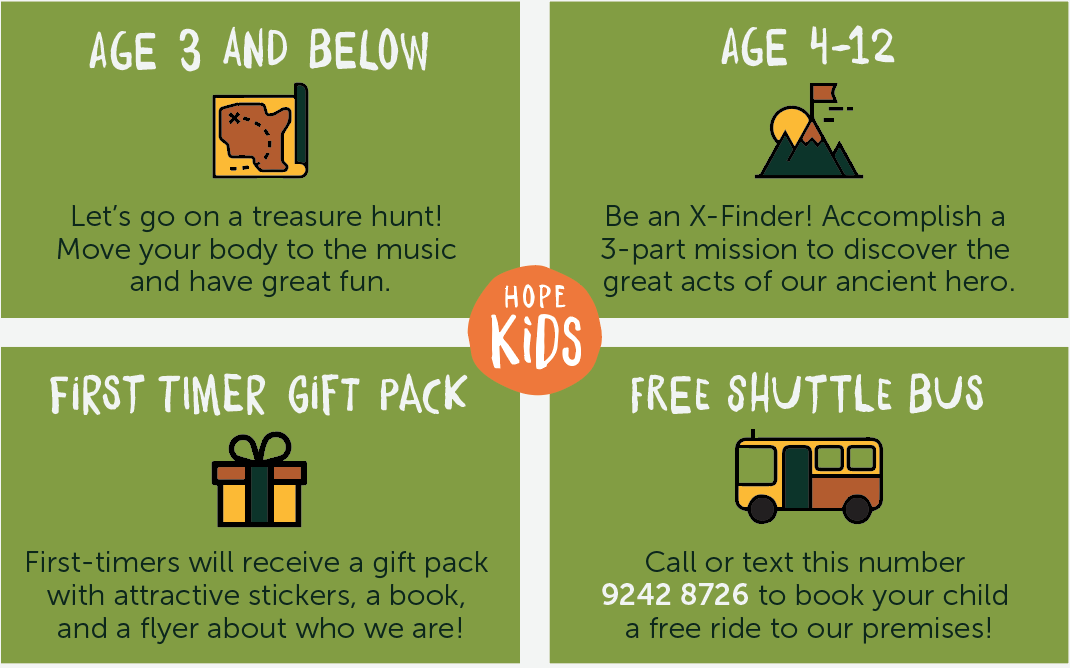 Parents, you are invited to catch a documentary on the amazing journey of Jason Ong, co-founder of Olive Vine Pasta Fusion as your kids attend the programme! Find out more.
Date: 26 November 2017
Time: 10am
Venues: The Axis @ Textile Centre, 200 Jalan Sultan, #04-24, Singapore 199018
North East Centre @ Seletar Country Club (SCC), 101 Seletar Club Rd, Singapore 798273